Amazing Google Chrome Extensions for SEO
There are a lot of Chrome extensions out there, that most bloggers & marketers don't use. I'm actually surprised by how few of my friends and colleagues take advantage of chrome extensions for SEO, which can help them with their marketing and generate traffic on your blog website. Hey everyone, I'm Sayan Dey, and today I'm going to share 9 best Chrome extensions for SEO that'll improve your traffic.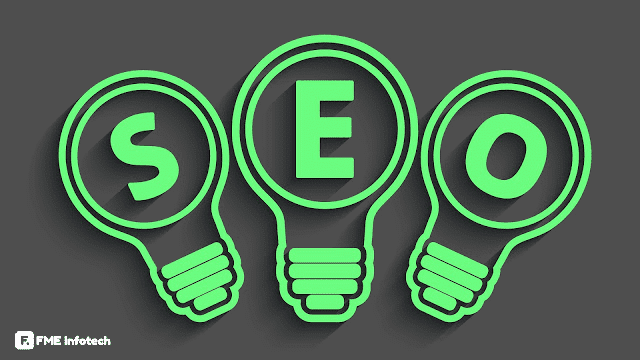 Before we get started, make sure you subscribe to FME VIP Area, that way when I published a new post you got notified and explore our VIP items. Go to our VIP Area and explore the all free item that is needed for your blogging & marketing journey.
List of 9 Best Chrome Extension for SEO in 2020
Now, if you need help growing your traffic, your leads, your sales, improve your SEO and boost up tour article in #1 on google 1st page feel free and check out these 9 best chrome extensions for boost SEO strategy.
Tool #1: SEOquake
The first Chrome extension I have for you is SEOquake. This is a great tool for understanding what your competition is ranking for in their organic search results. It also gives you a great idea as to what is displayed, and what paid ads your competitors are running, and which keywords they are targeting.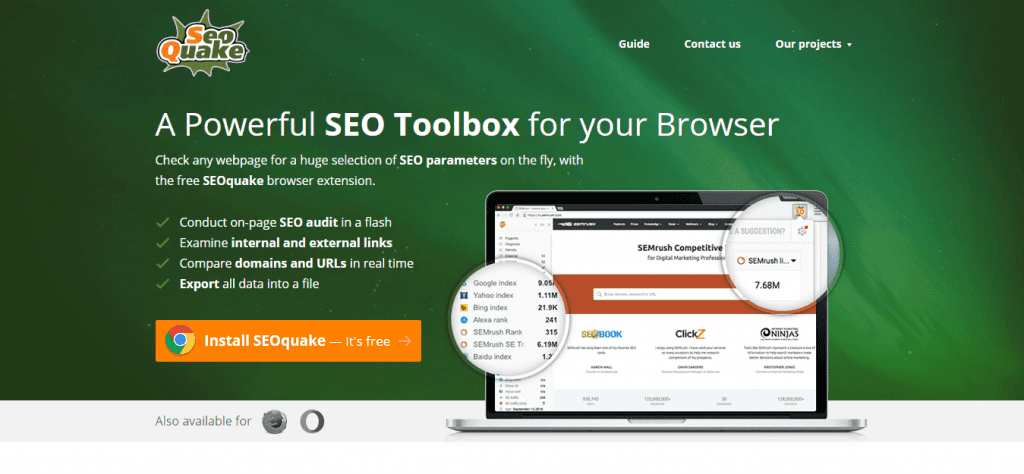 They also have a SERP popover feature that shows you the domain and page-level metrics for the ranking results. And if you click on a link when browsing a website, you'll be able to see the ads they're running.
Tool #2: MozBar
Now, the second Google Chrome extension I have for you is MozBar. It provides details like link data analysis, domain authority, it also has a page analysis feature that allows you to get a review of the title, the description, and even the https://www.schema.org mark-up of a page, and they have many more page-level features as well.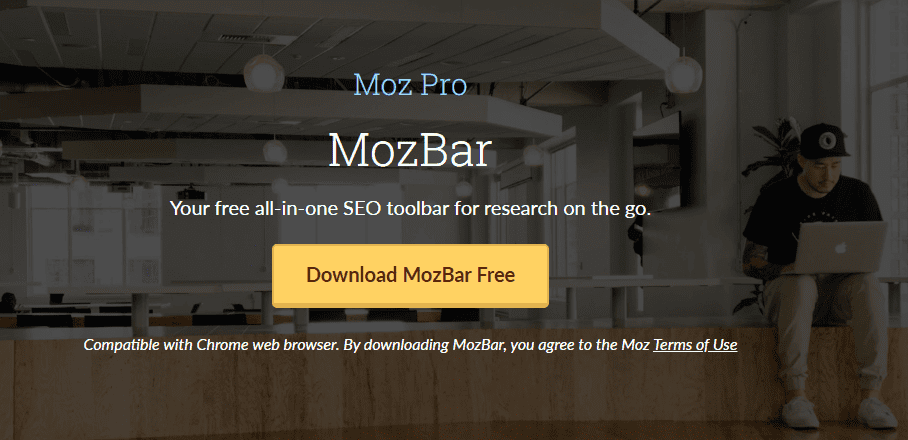 They also have link metrics, and that shows your page authority, domain authority which I already mentioned, and the number of linking boot domains to any given page that you're searching.
The third Google Chrome extension is
Tool #3: BuzzStream Buzzmarker
The third Google Chrome extension is BuzzStream Buzzmaker. It's an amazing tool for outreach, networking, guest posting, and link building. This will crawl any site that you visit and pull out the contact details for the people associated with the site; this will help you find editors, reporters, content marketers.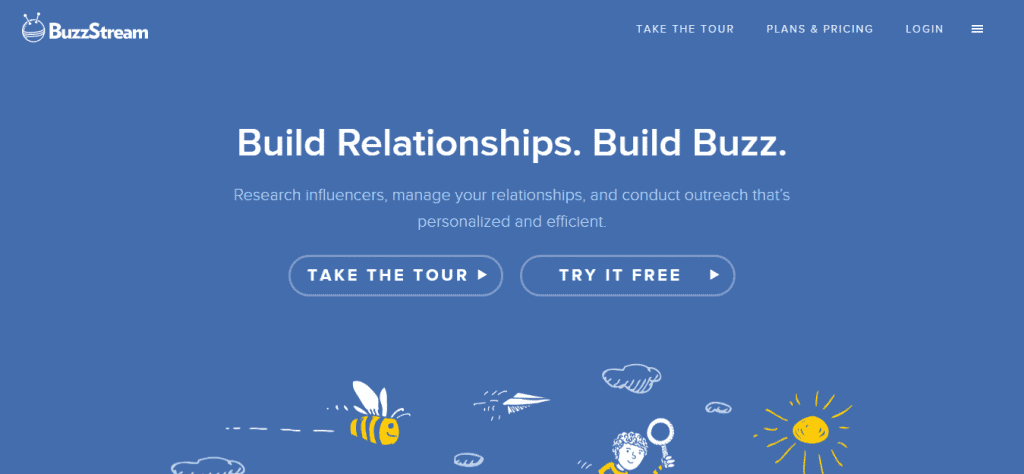 I love using this when I'm on a news website or a big, heavy content website and I'm trying to figure out who I can reach out to when I want to either build a link, and I'm trying to convince them to link to me, or I'm trying to figure
out who the editor is? because I want to contribute a guest post.
Tool #4: TubeBuddy
The next Google Chrome Extensions for SEO and Youtuber's is TubeBuddy. The amazing extension for your video marketing strategy is TubeBuddy. When you're viewing any video on YouTube, it'll show you the tags, the view counts, and so much more. Even better, when you upload your own video it'll help suggest tags to you, and help you optimize the metadata associated with the video that you just uploaded.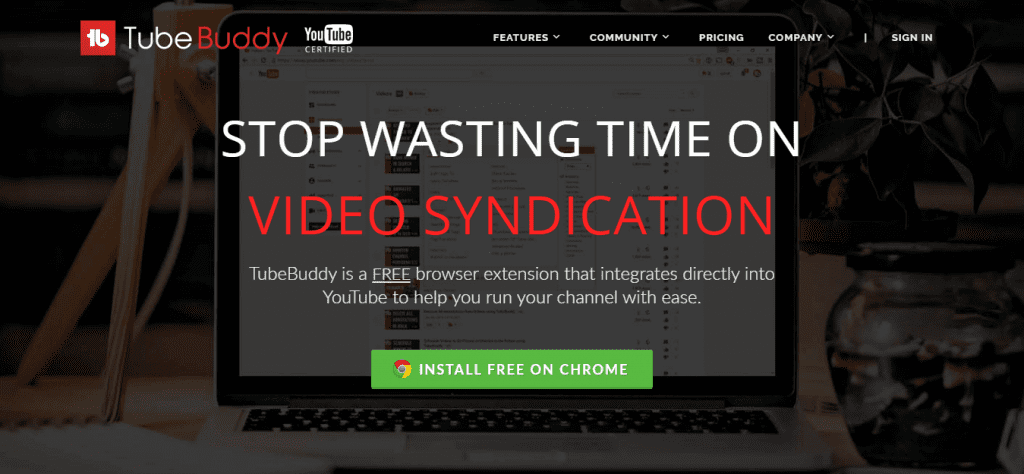 This is really important because when you're uploading a video, even though a tool like Ubersuggest, which provide by Mr. Neil Patel absolutely free, do you really want to keep going back to Ubersuggest, or any other keyword research tools like Ahrefs & SEMrush, and many figures out and then go back to YouTube and then go input that data? No, you want it all right there, and that extension will help you do that.
Tool #5: Buffer
The fifth one extension is Buffer. This is great for personal branding and growing your authority as you can seamlessly post content to your followers as you browsed and read your favorite blogs. So when I'm on a site, let's say https://fixmyerror.com. I like something, through the Buffer Chrome extension, I can click a button and it can go and get shared out to all my social profiles.
Not only does that help me keep up-to-date with all my social media profiles, but it allows me to keep
building all my audience on all these social platforms, without really doing much work.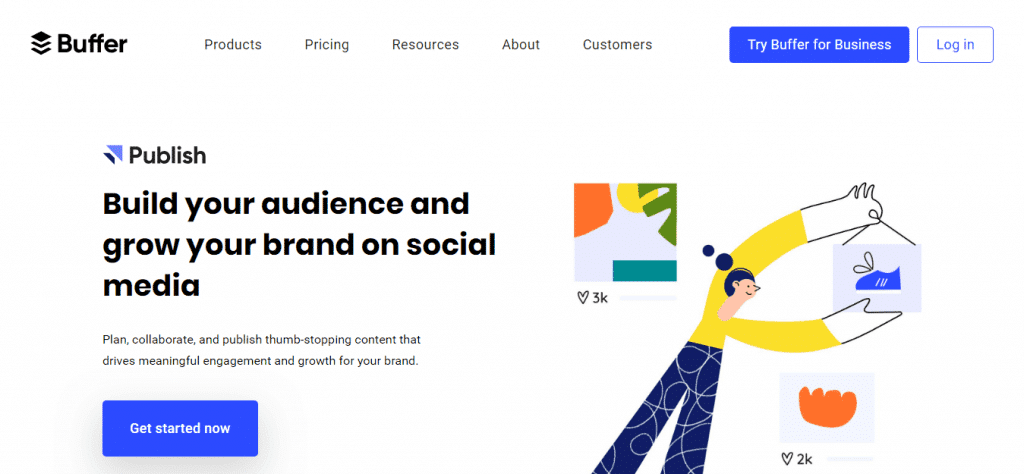 A lot of people are like, Oh, I got to update my Twitter profile, my Facebook I got to keep going to All these platforms and manually put in content. Wouldn't it just be easier if you're just reading content, you click a button and BOOM, you can schedule it for later and it goes into your promotional calendar. Well, you can do that with the Buffer extension.
Tool #6: Grammarly
The sixth Chrome extension I have for you is Grammarly. It's actually my favorite extension, period, on Chrome, altogether. The reason I love this is when I'm doing marketing-based emails, or any work, and I do a ton through my email inbox, or even I'm writing a blog post in WordPress, it'll tell me any spelling mistakes.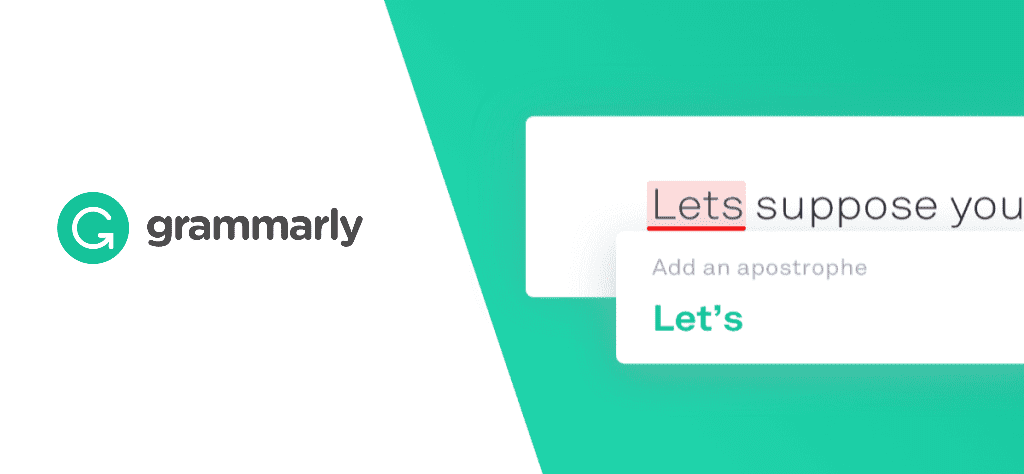 Now, Grammarly does have a paid version as well. I use the free one. The free one gives you enough value where you can figure out what changes you need to make to have amazing grammar and no spelling issues.
I myself type up my blog posts in Microsoft Word, and when I copy and paste them over into WordPress, I find that Grammarly catches errors that Microsoft Word doesn't even catch. It's so much better, you guys have to check out that plugin/extension.
Tool #7: BuzzSumo
The seventh extension that you got to check out is BuzzSumo. It's an amazing extension for content creators. It'll give you an idea of what content works in your niche. For example, any page you visit, let's say a competitor's site, it'll tell the social media engagement, how many social shares, unique page use, and other items like that, and even backlinks.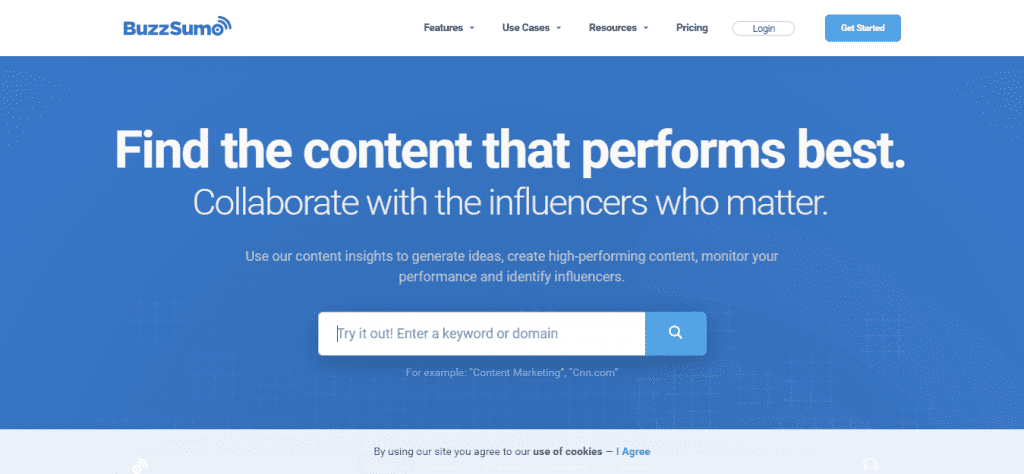 It helps you target, in real-time, what type of content you should be producing versus what type of content you shouldn't be producing.
Tool #8: Save to Pocket
The eighth Chrome extension I have for you is Save to Pocket. This is super important in a role where there's an endless amount of information. It's easy to get distracted while researching for your next article, or building out your content strategy.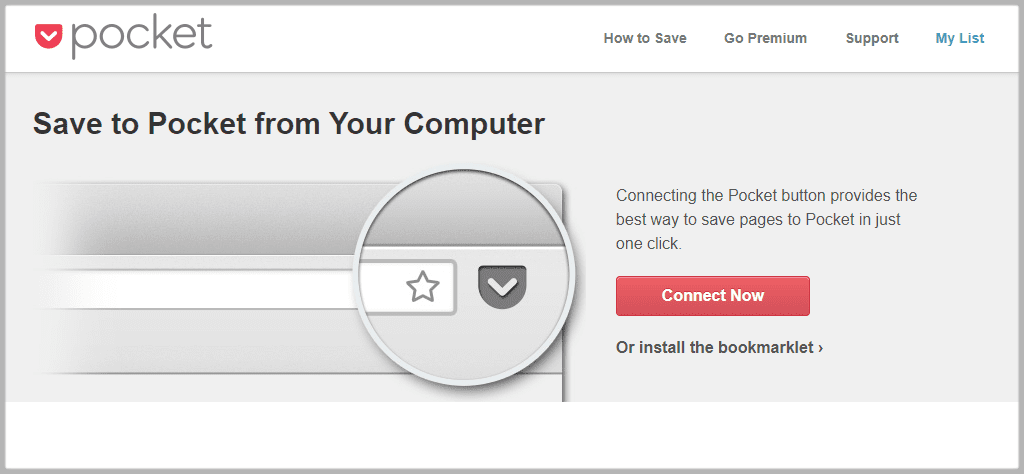 Having a browser with dozens of tabs open can be distracting and hurt your productivity. For content creators and folks with large social followings, this is also a great tool for you, because you can save amazing content that you'll want to share later on with your audience. Also, it provides do-follow backlinks to your content and increases your off-page SEO.
Tool #9: SEO Minion
And, last but not least, a Google Chrome extension for SEO that you should use is SEO Minion. It can help you with your daily SEO tasks such as on-page SEO analytics, Broken Link checking, SERP previews and more. by installing this Chrome extension you can get a huge amount of SEO suggestions and helps. This free SEO tool helps you…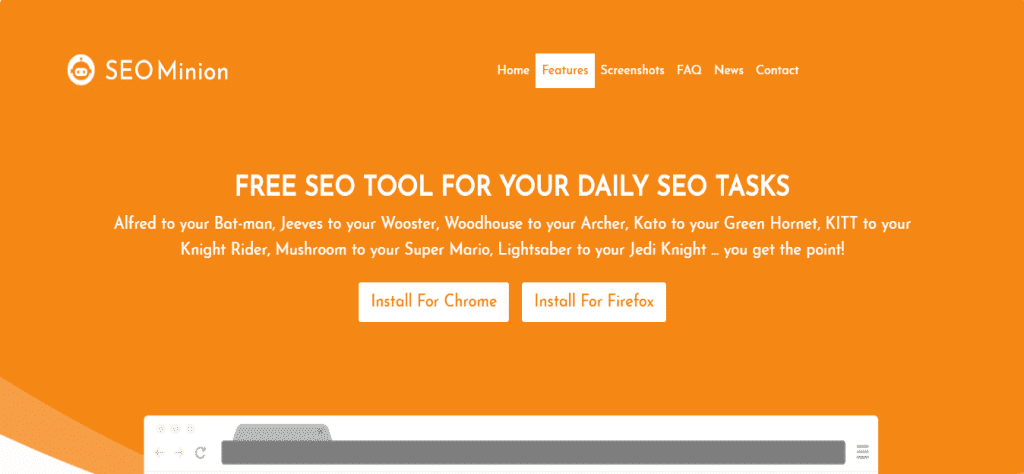 Analyze On-Page SEO – Analyze HTML on any webpage and useful information that will help you optimize on-page SEO as well as alert you of any issues.
Highlight all links – See all links (experimentally and spiritually) for faster web exposure.
Check for Broken Links – Check a webpage link and report a long link with patients
Hirflang Exam – Validation of Hirflang Tagger and the accompanying return tag test.
SERP Preview – Preview your website in a real Google search result and update it in real-time.
Google Search Position Simulator – See non-personalized Google search results for a keyword combining two different locations/languages.
Chrome Extensions for SEO Frequently Asked Questions:
1. What is the Best Chrome Extensions for SEO?
SEOquake
MozBar
BuzzStream Buzzmaker
TubeBuddy
Buffer
Grammarly
BuzzSumo
Save to Pocket
SEO Minion
2. How do I Access Chrome Extensions?
Open the Google Chrome browser.
Click the Customize and control Google Chrome  icon in the upper-right corner of the browser window.
In the drop-down menu that appears, select More Tools, and then Extensions.
In the Extensions tab, find the extension that you want to disable or remove.
To disable the extension, click the toggle switch at the bottom-right of the extension box so that it turns gray. To remove it, click the Remove button.
3.

What is the Difference Between an Extension and an App?
Basically, extensions extend what Chrome can do.  Google defines them as "extra features and functionality that you can easily add to Google Chrome. By using extensions, you can customize Google Chrome with features you like, while keeping your browser free of things that you don't use."  To learn more about extensions, click here.
Apps are more like the programs you typically use on a computer, but they are all web-based.  Some you may recognize (like Google Drive, Prezi, etc) but there are lots to explore.  Some apps will just link you to a website like an even easier bookmark, others are more integrated.  To learn more about applications, click here.
4. What Can Chrome Extensions Do?
Extensions are small software programs that customize the browsing experience. They enable users to tailor Chrome functionality and behavior to individual needs or preferences. They are built on web technologies such as HTML, JavaScript, and CSS.
Conclusion
Now, if you need help growing your traffic, your leads, your sales, feel free and check out my other useful articles by clicking the BLOG menu.  If you find really helpful information about how chrome extensions help for SEO then subscribe to FME Blog and FME VIP Area. If any doubt, suggestions for me please leave a comment below and I'll definitely answer it.
People Also Like